Séminaire à Saint Malo : notre salle des Ambassadeurs
With a surface area of 120 square metres our Salle des Ambassadeurs can accomodate all types of events : seminars, team-building or conference.
Intimately tied to the history of Saint Malo it offers a modular space according to your needs.
Possible layouts :
Cocktail : 200 persons
Theatre : 140 persons
U / Classroom : 50 persons

Our equipments for your seminar or team building
Equipment at your disposal in The Ambassadeurs hall :


Modular stage on request
Videoprojector
Giant electric screen
Audio system with two powerful speakers
2 HF Micros
Desk
WIFI connexion (24 MO) - priority to the seminar rooms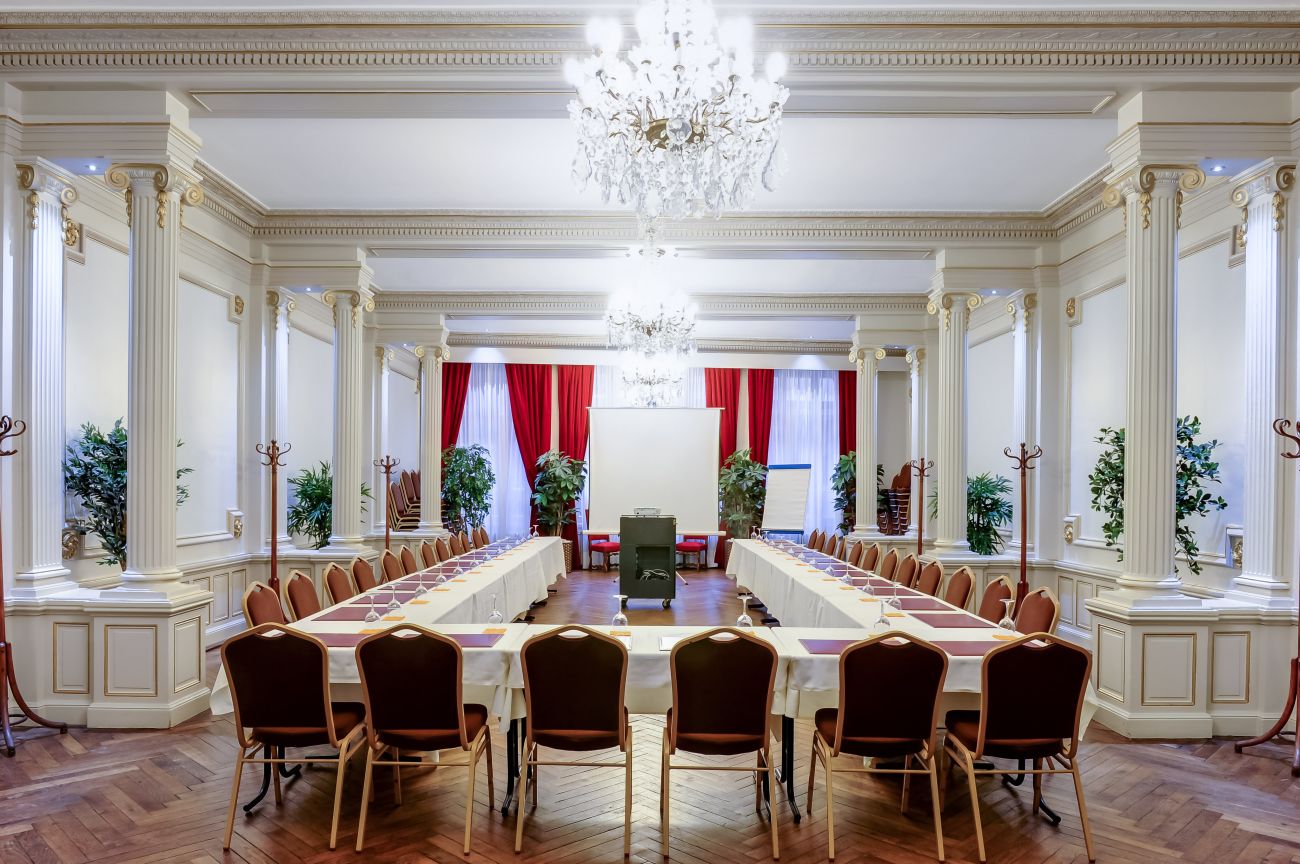 A seminar room between tradition and modernity
In choosing this hall for your seminar or team-building you will receive your co-workers, business partners or clients in a place charged with history which was in the 19th century the ball-room, theatre and cinema of the city of Saint Malo.
Next to modern arrangements essential to your event you will find evidence of the past : massive oak flooring, pillars...

This blend of tradition and modernity is a charming setting as well for professional events as for wedding receptions or cocktails.