64 ROOMS IN A 3*** HOTEL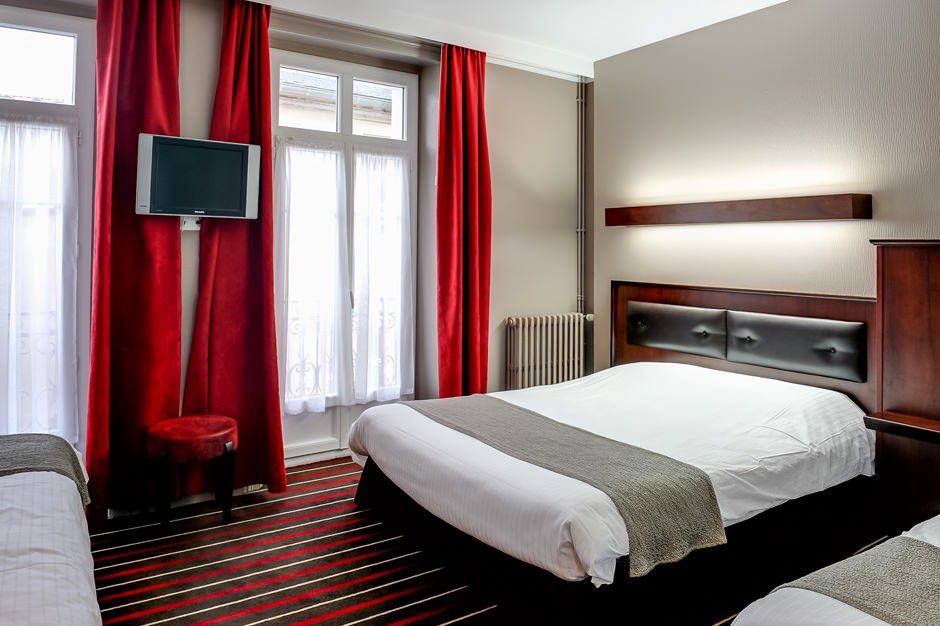 Double, Single or Family room, your choice in our Intra-Muros Hotel
Since the last century the 64 rooms of the hotel have received a number of prestigious guests (sailors, traders, adventurers...) whom still today enjoy our open terrace on the square facing the castle.
Perhaps you will meet some of them in our legendary bar or enjoying a massage or participating in a seminar ?
On your own, a twosome, family or group enjoy the comfort of a modern room in the heart of the corsair city, at your disposal single-, double- or family rooms.